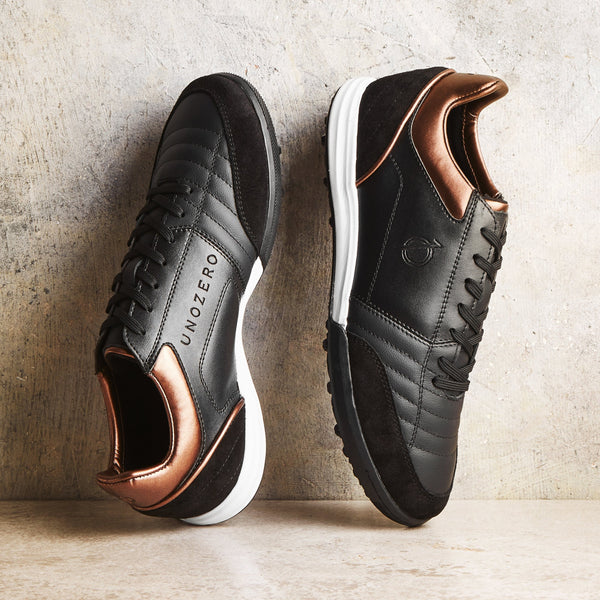 UNOZERO DOMINIO is the premier soccer shoe for indoor and outdoor artificial turf fields.
Translating to Dominance, DOMINIO boots are handcrafted in Italy by the best shoemakers in the game. They feature a leather forefoot that molds to the foot for a superior and natural fit, as well as, an EVA and rubber outsole, providing a perfect balance of traction, stability and comfort. The boots sport a deep lacing system allowing for a secure and custom lockdown. And not to be missed, the boots feature a memory foam insole, providing superior cushion and comfort.
On indoor and outdoor turf fields, nothing lets you perform and dominate at your true peak level better than DOMINIO.
FREE SHIPPING, RETURNS & EXCHANGES in the Continental USA.